SERVING THE INDIAN COMMUNITY SINCE 1962
India Association of Greater Boston (IAGB) is the oldest and one of the leading Indian-American organizations in New England. It serves the Indian-American communities in the Greater Boston area - Massachusetts, New Hampshire and Rhode Island. Learn more
UPCOMING EVENTS
AUGUST 19, 2018: INDIA DAY FESTIVAL @ BOSTON CITY HALL PLAZA
IAGB will celebrate India's Independence Day at the Boston City Hall Plaza on August 19, 2018. The day-long celebration will comprise of 
three
 segments: IAGB's Got Talent (talent show focusing on any and all talents including acrobats, magic, gymnastics, dancing, etc.), Cultural Performances (group based dances or songs) and good-old field games (lemon-spoon race, three-legged race, etc.). Click here to 
sign up for India Day Festival
 and click on IAGB's' Got Talent or Cultural Segment to enter details. You can submit entries in both and multiple entries. Participation is open to all IAGB members. 
Entries for field games will be taken on the spot. Entry is open to all. 
OCTOBER 2018: ANTAKSHARI
IAGB will host the finale of its popular event from last year – IAGB Antakshari. Similar to last year, there will be prelim and semi-final rounds leading up to the finale. Details on prelim locations and dates will be shared soon. 
Participation in IAGB Antakshari is open to all IAGB Members. 
IAGB Makes a Break From the Past, Elects Aditi Taylor President and Sanjay Gowda Vice President. Read more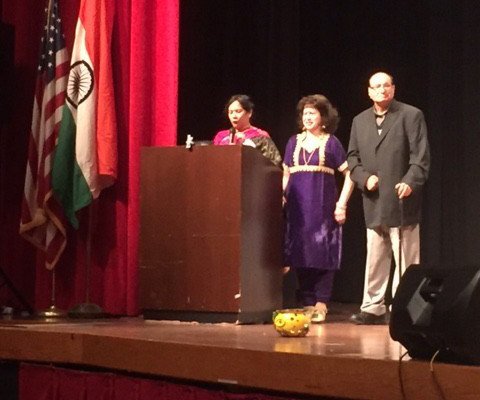 BURLINGTON, MA—During the 67th anniversary celebrations of Indian's Republic Day in Burlington, MA, India Association of Greater Boston (IAGB) honored Kaplesh Kumar of Wellesley, MA,